I'm not sure when I'll stop sewing more bags, but right now I'm having too much fun to stop!
Here's a collage of what I made last week!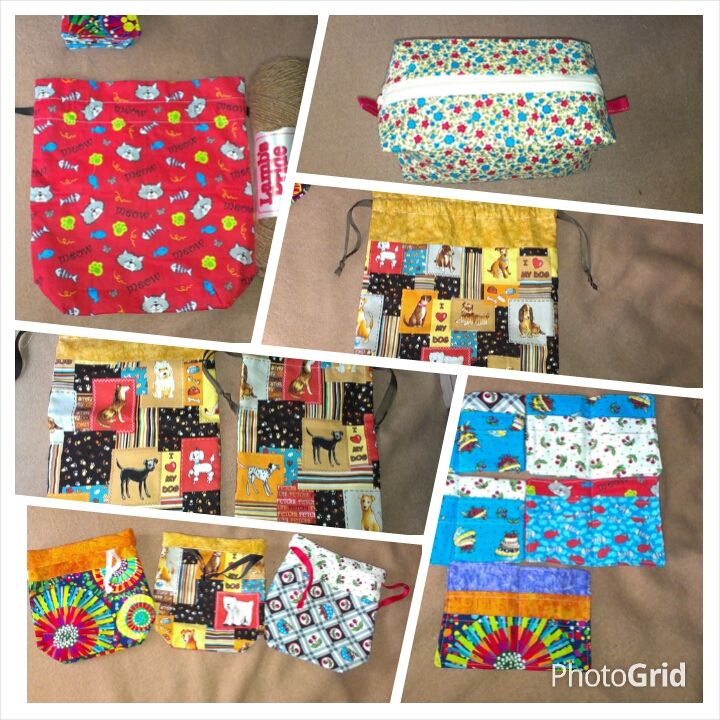 They range in size from snack size to medium sized.
The pattern can be found
here
.
She has a freebie version to try out the pattern. I recommend it!