I sewed two more drawstring bags last week.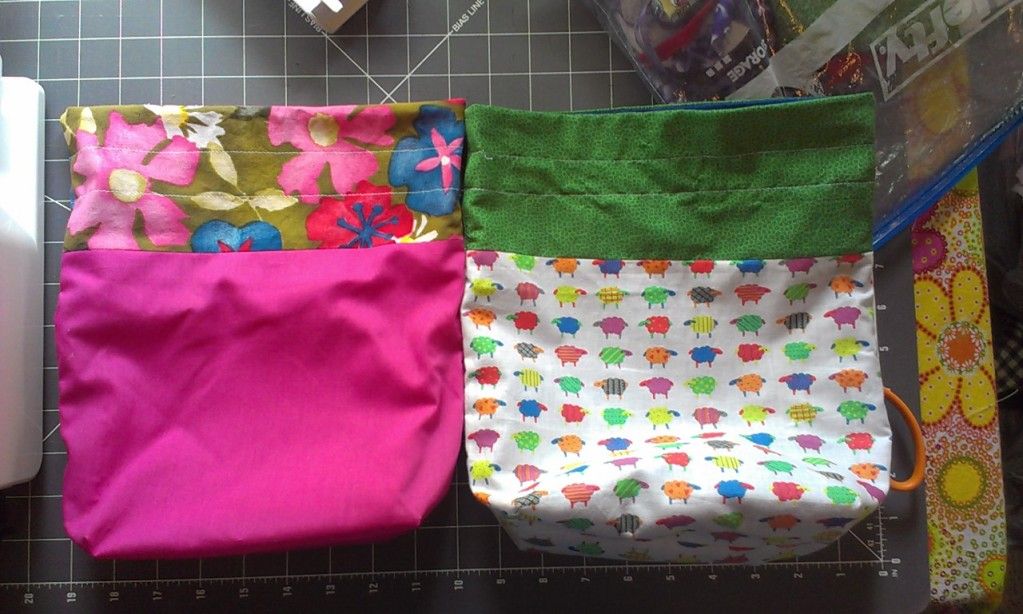 The pink one was supposed to have outside pockets in the same accent color as the top. I don't know how I did it, but the pockets ended up on the inside. I'm still trying to figure out how it happened, but I'm stumped!
Here's another one I made for a friend: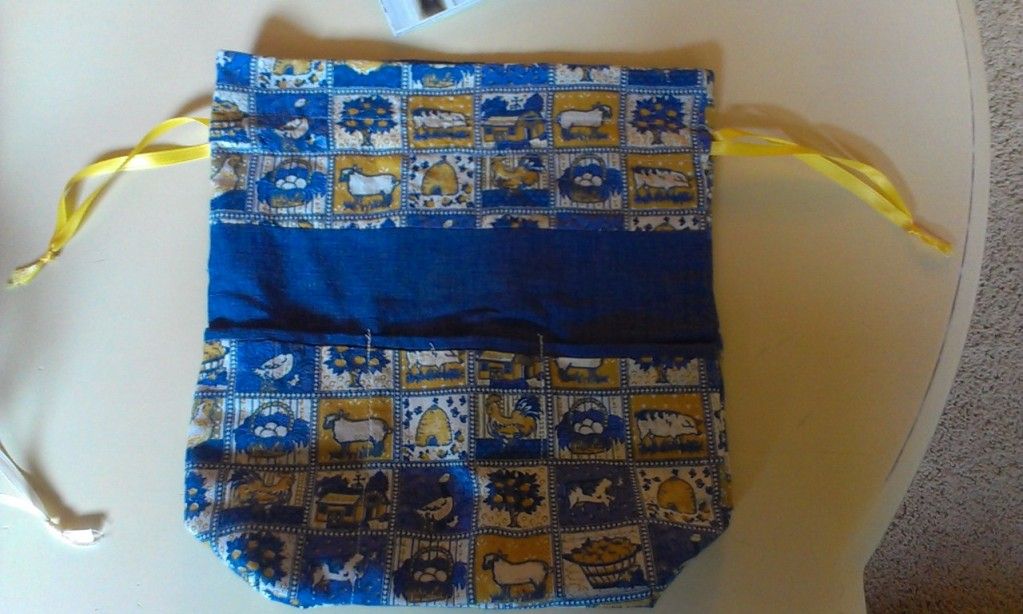 I love this material so much I sewed some curtains out of it for my kitchen window.
These are two tiny sized bags I made from
this pattern
. It is totally worth it. The bag sizes are great and I plan to make several of each size.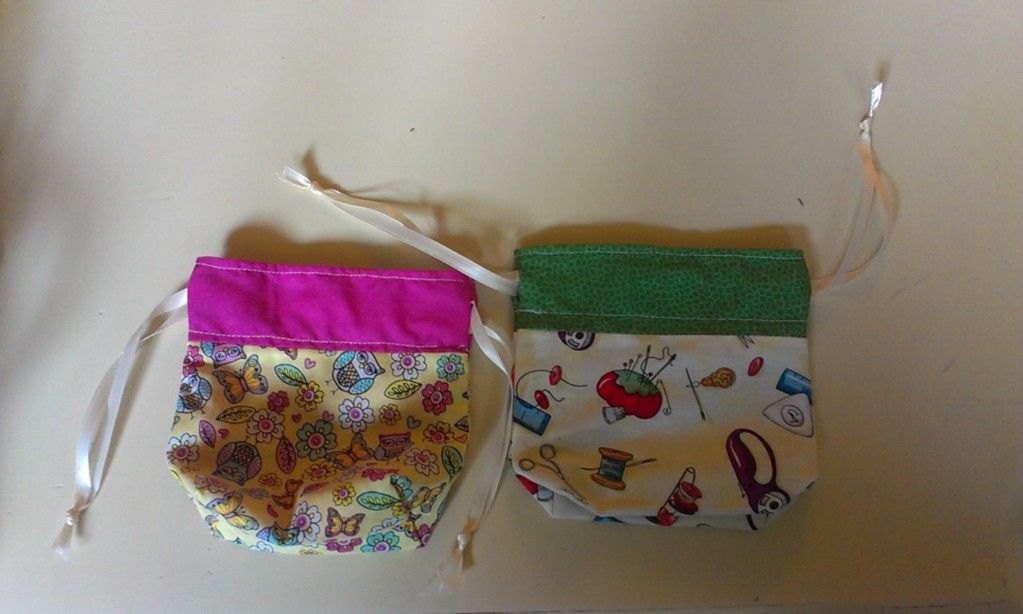 She offers a freebie version,
here.
The tiny bags are great for holding notions inside your regular knitting/crochet bag. That way they don't get lost at the bottom.
Sewed another cherry print boxy bag. I sure like this material!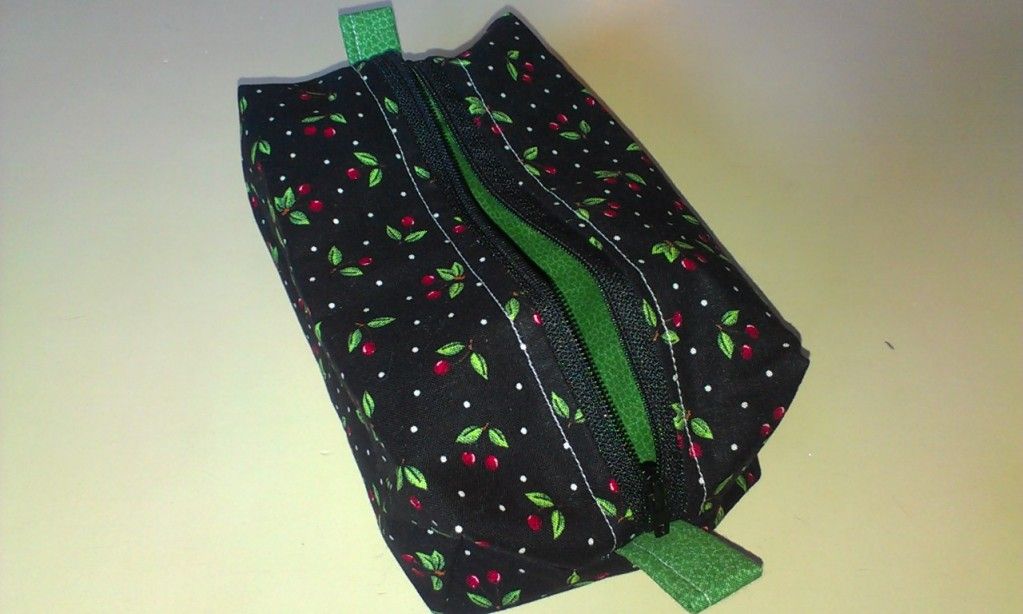 The sheep material was
RAK'd
to me by someone on Ravelry. It's so cute! I hope to have enough leftover to make a larger drawstring bag for a friend.