<del>And the winner is:
Rules:
Open to U.S and Canada.
Leave a comment stating which organic Pakucho cotton cloth you would like to receive:
1. Knitted hummingbird with trumpet flower.
2. Crocheted round cloth with scallop border
Both cloths were made with yarn purchased from
Thoughtful Gems
. I love her yarn! There are no dyes used in this yarn. It grows naturally in these colors!
One entry per person.
Instead of choosing a day to do the drawing, it will be done after at least 50 people have entered.
*Update- The original deadline was for 50 people to enter, but seeing as this could take a year! lol I have decided to draw the name today, 3/18/13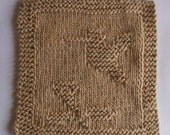 (about 6 inches square)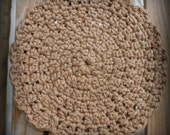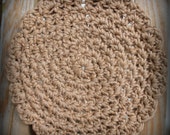 front/back
(measures 6.5 inches from scallop to scallop)
until next time!